Ausrüstung
Im Test: Salomon Pulsar Trail Pro 2
The Salomon Pulsar Trail Pro 2 is quick, nimble and packed with the most responsive tech to propel you forwards and keep transitions smooth over all distances. Energy Blade built into the springy midsole activates propulsion and drive, while Energy Foam gives your run extra pop and response.
SHOP ALL SALOMON PULSAR TRAIL PRO 2 TRAIL RUNNING SHOES NOW
ㅤ
ㅤ
Our SportsShoes Trail athlete, Ben Mounsey, has been busy putting these exciting new trail shoes to the test. Check out his review below;
ㅤ
| Price: | RRP. £159.99 |
| --- | --- |
| Weight | 230g |
| Most suitable for: | Light, fast and bouncy for super-speed and fun on the trails. Perfect for racing on hard-packed terrain. |
| Stack height: | 33mm (Heel) / 27mm (Forefoot) |
| Drop: | 6mm (more suitable for heel strikers) |
| Lug depth: | 3.5mm (more suitable for dry/hard trail surfaces) |
| Fit (width): | Standard |
| Fit (length): | Fits slightly small - I usually opt for 1/2 size bigger |
| Key features: | Energy Blade-powered propulsion for energy transfer that propels you forward without sacrificing velocity, Energy Foam is a super springy and comfortable midsole compound that brings pop and smooths out your stride and a Quicklace™ system with a sock-like fit for easy-on, easy-off. |
| RATINGS: | (out of 5) |
| Cushioning: | 4.5/5 |
| Comfort: | 5/5 |
| Stability/Support: | 4/5 |
| Breathability: | 4.5/5 |
| Grip: | 3.5/5 |
| Protection: | 4/5 |
| OVERALL: | 4.5/5 |
ㅤ
The Salomon Pulsar Trail Pro 2 in summary;
Lightweight design, built for speed

A sock-like fit with a Quicklace™ system for a personalised fit and easy on, easy off.

Dynamic and responsive

Perfect for fast trail sessions and racing

Super-comfy with plenty of bounce and cushioning
ㅤ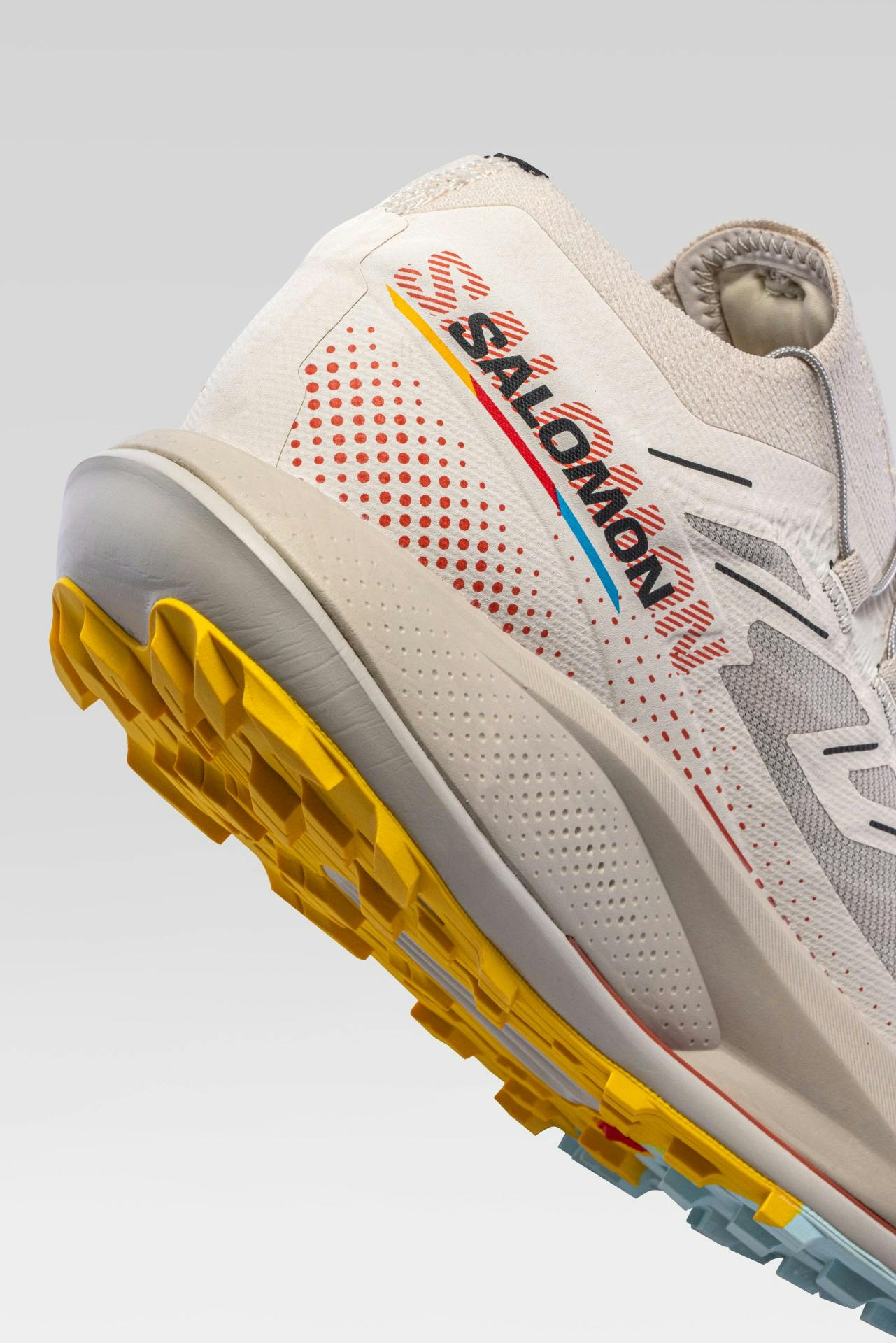 ㅤ
FIRST IMPRESSIONS
As a big fan of the first generation Pulsar Trail, I must confess to being more excited about this particular shoe than any other in the Salomon range. This latest version of the popular model looks just as good as its predecessor, with the same fit and feel. Built for speed and racing, I was eager to take to the trails and put it to the test!
ㅤ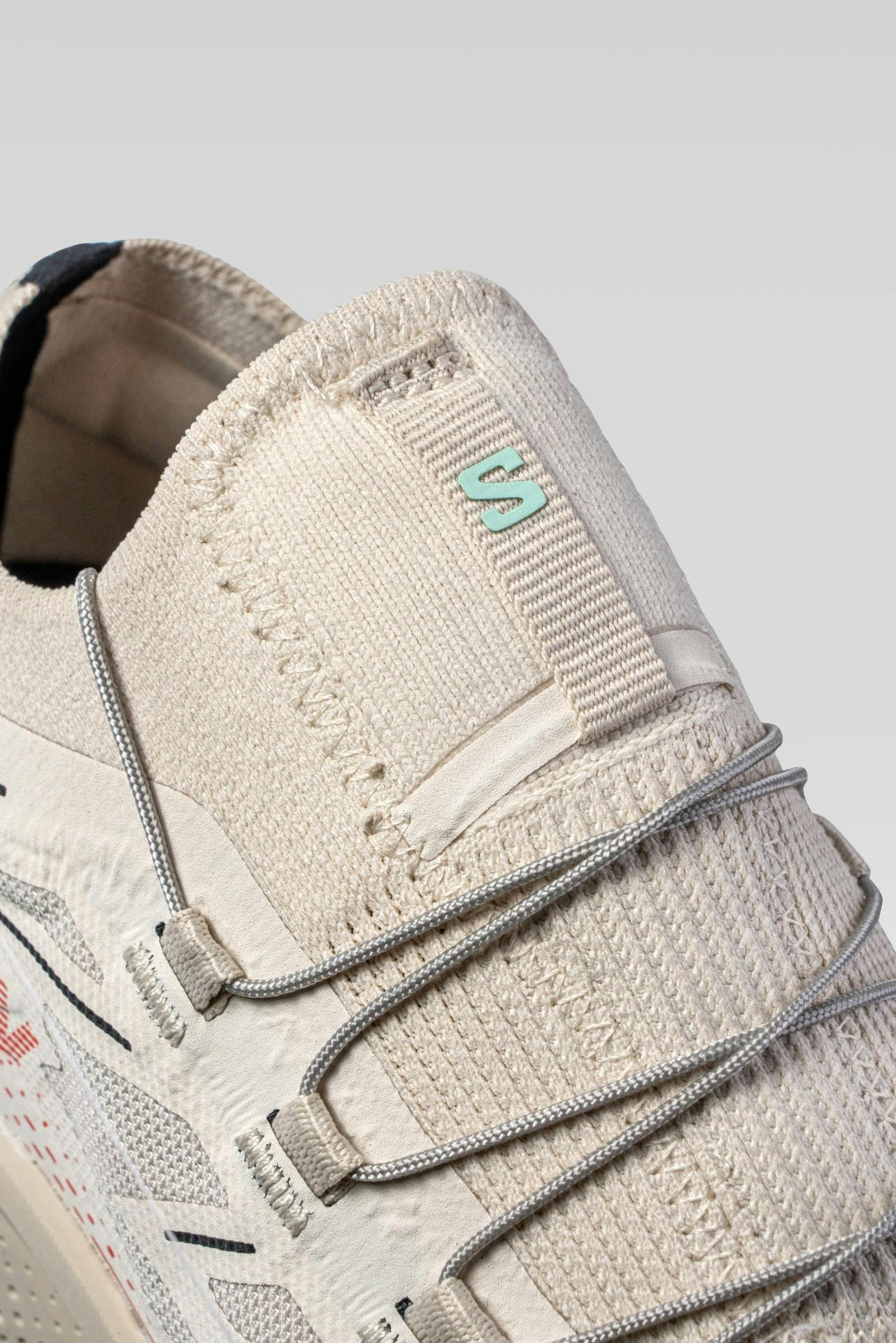 ㅤ
UPPER CONSTRUCTION: Soft collar construction
A soft collar improves comfort and creates a more ergonomic feel.
This shoe does look and feel a lot different to the Ultra Glide 2 and the Sense Ride 5, the biggest contrast being the upper. Instead of a traditional padded collar, the Pulsar Trail Pro 2 has a stretchy sock-like fit. They feel incredibly comfortable, almost like you're wearing a pair of trail running slippers. It's one of the things I loved the most about the original version. The material is highly breathable with just enough lightweight protection at the toes, heel and both sides of the shoe. It's worth noting that of the three models in the range, this is the most stripped back and lightest of them all - built for pure speed and ideal for trail racing.
The Quicklace™ system which is minimalistic and strong laced for one-pull tightening allows you to perfectly adjust the fit and works really well with the soft collar construction. The only suggested improvement would be to add a small loop on the upper at the top of the heel for even easier on and off. There is a loop at the front of the tongue, but I think one front and back would be ideal.
ㅤ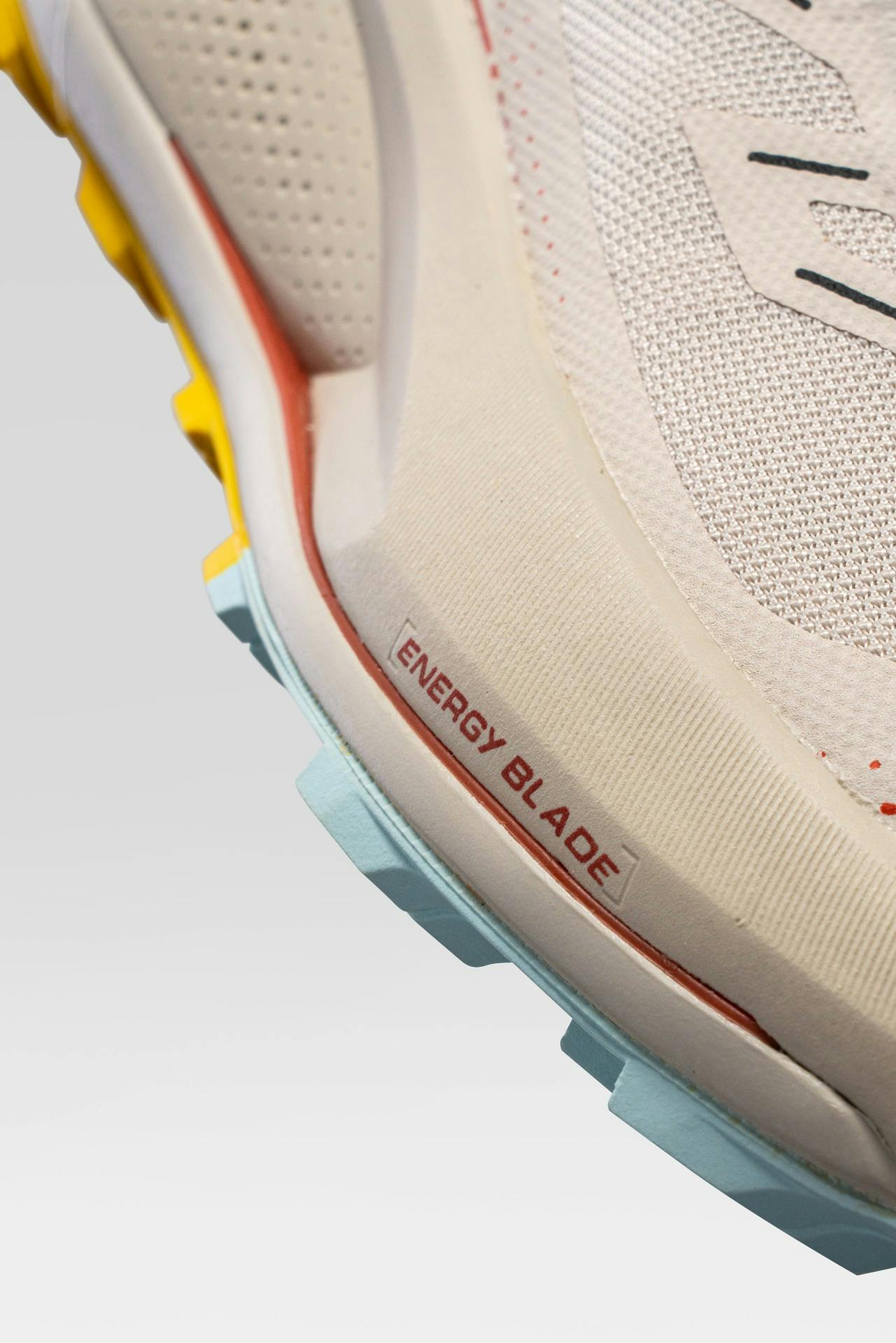 ㅤ
THE MIDSOLE: energyFOAM and energyBLADE Trail running
The Pulsar Trail Pro 2 has the same lightweight energyFOAM midsole as the other trail shoes in the range, which combines EVA and Olefin [OBC] to deliver long-lasting cushion and bouncy energy return.
However, the key difference here is the energyBLADE technology, which is a light TPU plate built into the midsole. The joined efforts of blade, midsole foam and sole geometry activates forward propulsion and ensures stability on trails. It sets this model apart from the rest and it feels more responsive and dynamic. It's one of the reasons I love to race in this shoe.
ㅤ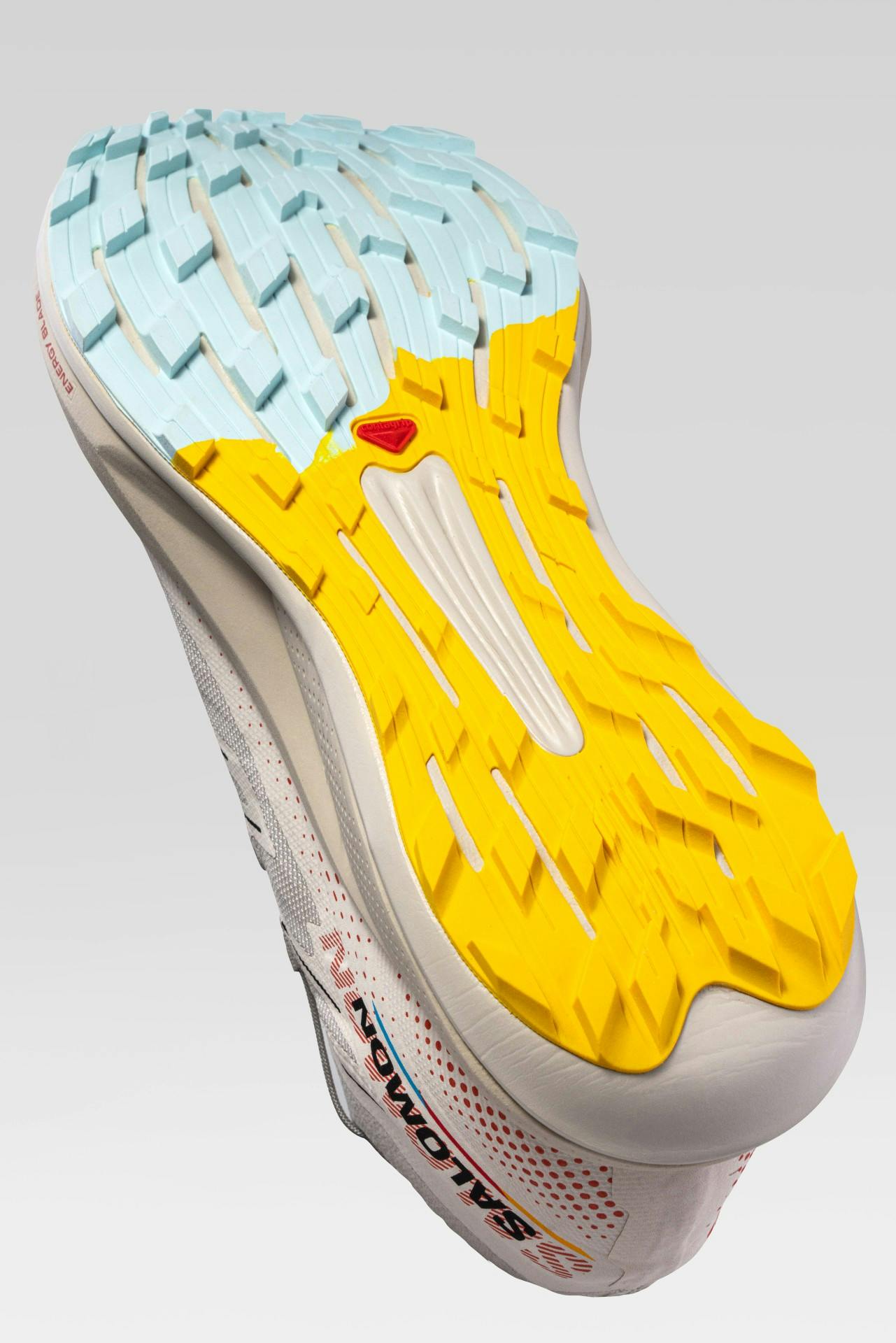 ㅤ
THE OUTSOLE: All Terrain Contagrip®
All Terrain Contagrip® is built for the widest variety of surfaces and is designed to deliver durability & confidence on wet, dry, hard or loose surfaces.
Like the Ultra Glide 2 and Sense Ride 5, the lug depth is 3.5mm, but the pattern and lug shapes are slightly different. Presumably to save weight, there are also several thin strips exposing small sections of the midsole. As I've mentioned in the other reviews, the Contagrip® outsole is pretty impressive in terms of traction despite the relatively small lug depth. This model is best suited to dry, hard-packed trails so 3.5mm is plenty good enough for the terrain they've been designed for. I also feel confident when switching between different surfaces, although it has to be said that this is very much a 2-3 season shoe.
ㅤ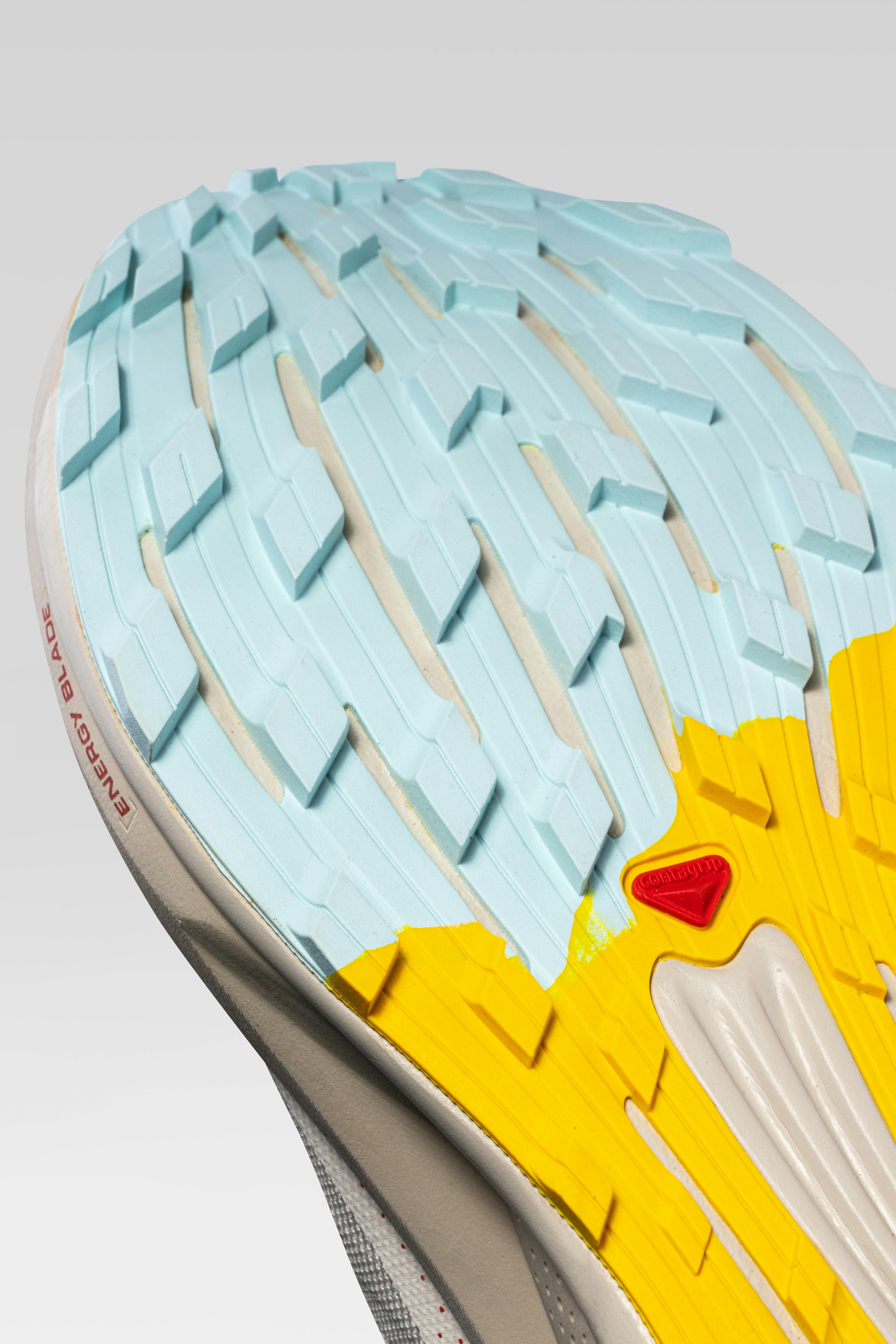 ㅤ
OVERALL
Overall, I'm a HUGE fan of this shoe!
Whilst I wouldn't wear it on a daily basis, it's a model I really look forward to wearing for fast-paced trail sessions but mostly for racing. For dynamic performance over shorter distances, the Salomon Pulsar Trail Pro 2 is just about as good as it gets. Lightweight, responsive, cushioned and super-comfortable, it's the kind of shoe every trail runner needs in their armoury, particularly if like me, you like having fun and and you like to go fast!
ㅤ
SHOP ALL SALOMON PULSAR TRAIL PRO 2 TRAIL RUNNING SHOES NOW
ㅤ
For those who prefer more cushioning underfoot, especially for long to ultra-distance running, then check out the Salomon Ultra Glide 2 (also available in a wide fit).
And for a more versatile shoe that's both comfortable and lightweight and pitched as a trail running all-rounder, then check out the Salomon Sense Ride 5.
The Salomon Trail Running range explained;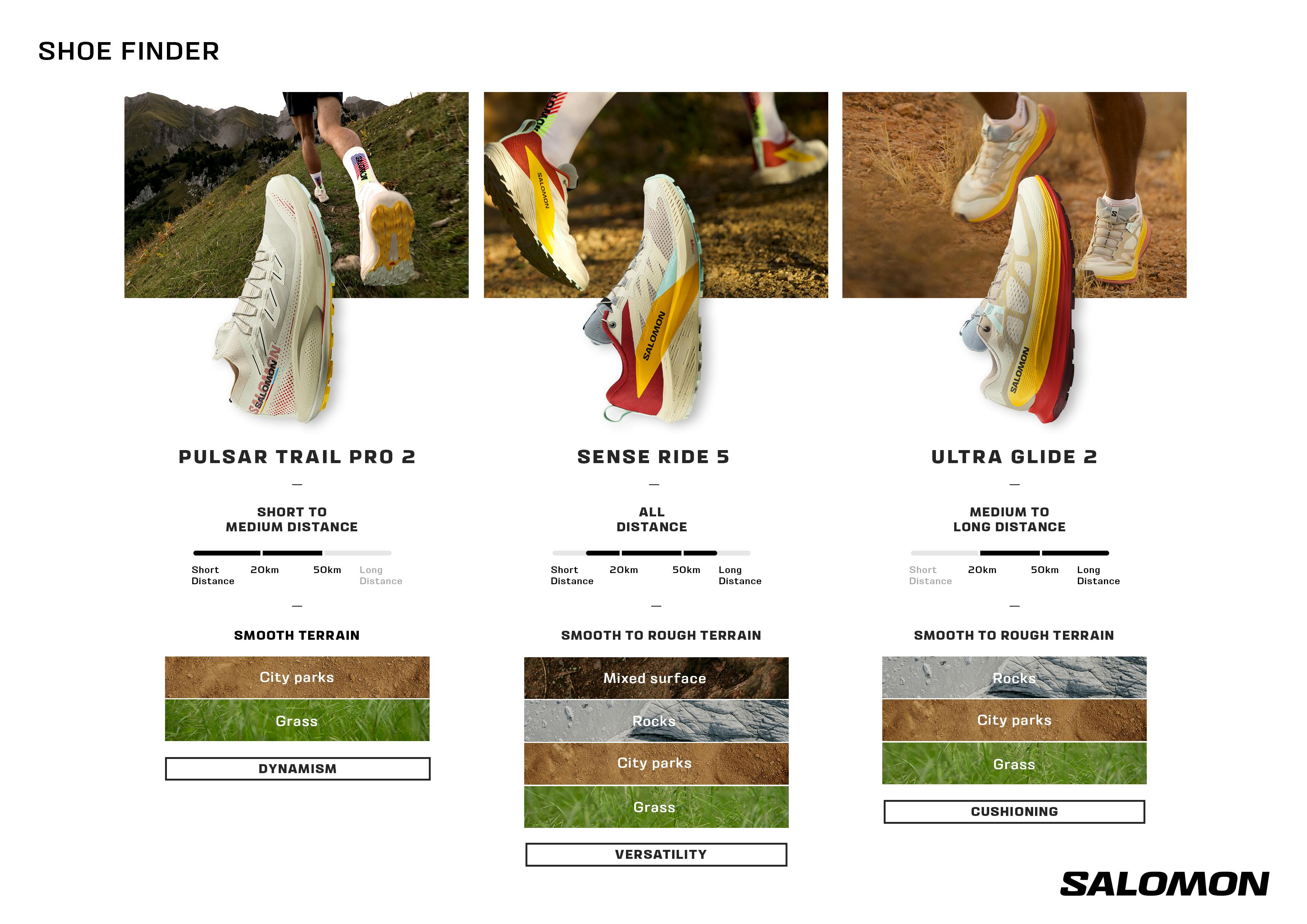 ㅤ
Ben Mounsey is an elite fell and trail runner. You can follow all of his running adventures here
Möchtest du mehr zu den neuesten Schuhen, Kleidungsstücken und Technologien erfahren? Dann besuche unsere Rubrik Ausrüstung für weitere Testberichte, Tipps, Ratschläge und Produktneuheiten.
Willkommen
Finde hier Tips zum richtigen Equipment & Infos zu den neuesten Technologien & Produktinnovationen.
Weiterlesen
Teilen auf